Find Codes, Save Time
Lookup and organize your CPT® and ICD10 codes from your smartphone, tablet, or desktop in just three simple steps! with the #1 Mobile Coding App
Try it Free for 30 days!
Instantly lookup your CPT codes

Organize your

favorite codes

Less frustration when coding

Updated

RVU

values and rates

General Surgery Coding Tools
CPT to ICD10 Crosscoding

CROSSWALK®

for Anesthesia

Orthopedics and surgery tools
Updated frequently

ICD10-PCS Browser
Grab Full Access To iCoder Today...
No Monthly Fees - One-Year Subscription
Founders Special Offer Ends Soon!
Special Offer
Pay once a year &nbsp | &nbsp No monthly fees
GET 55% DISCOUNT
Get iCoder For Only
$79.99
RISK FREE 60 Days Money Back Guarantee
Works with:
Follow these
3 Steps

to find and organize your

CPT®

and

ICD10

codes
Step 1
---
Write your query
Experience the power of our intelligent search function to effortlessly look up the CPT or diagnostic codes you need. Enter whole words, partial words, fragments, or descriptions, and iCoder will instantly display all matching codes, complete with Facility/Non-Facility Rates, RVU values, and Global Periods. Plus, with ICD10 codes, you'll access necessary edits like gender specificity, age ranges, pediatric codes, and more.
Step 2
---
Add to Favorites
Discover the ease of organizing your codes with iCoder's favorites feature. Simply tap to add codes to your favorite folders, tailored to your specific needs. Create unlimited folders and effortlessly manage codes across multiple folders. Plus, with iCoder's offline functionality, your favorites stay synchronized across all your devices, ensuring a seamless coding experience no matter where you are. Stay organized and efficient with iCoder
Step 3
---
View Favorites
Effortlessly access and manage your favorite codes with iCoder's intuitive folder organization. Categorize codes by type and swiftly locate them with custom folder names. Enjoy the flexibility to create unlimited favorite folders for CPT, ICD10, and ICD10-PCS codes and easily rename or remove folders as needed. Streamline your coding process and boost productivity with iCoder!
You Can Use iCoder

For:
Orthopedics
Master musculoskeletal coding with iCoder's specialized browser. Instantly locate codes for any area of the musculoskeletal system, covering procedures like amputations, incisions, excisions, removals, and more. Empower your coding process and find the codes you need with unmatched speed and accuracy only with iCoder!
General Surgery
Conquer general surgery coding with iCoder's comprehensive suite of over 8 code calculation tools. Covering a wide range of procedures, from biopsies, incisions, and shaving to repair, lesion destruction, and more, iCoder empowers you to swiftly identify the optimal code for your needs. Elevate your coding game with iCoder's unmatched efficiency and accuracy!
Anesthesia
Experience seamless anesthesia coding with iCoder's powerful features. View all anesthesia code alternatives for your procedure, complete with ASA® and CMS base units, insightful comments, and clear instructions. Once you've selected your anesthesia code, effortlessly calculate the billing rate based on anesthesia duration, status modifier, and qualifying circumstances. Simplify your anesthesia coding process with iCoder's unmatched precision and convenience!
Checkout
iCoder's

awesome features
Musculoskeletal Browser
---
Accelerate Your Coding
Leverage iCoder's musculoskeletal browser to swiftly locate codes for any area of the musculoskeletal system. From amputations, incisions, and excisions to removals and beyond, instantly find the codes you need. Experience the speed and efficiency of iCoder today by tapping the Skull to try it now! Try it now on by tapping the Skull.
All Available Areas
Skull
Shoulder
Humerus
Abdomen
Forearm
Pelvis
Femur
Foot
Neck
Spine
Flank
General Surgery Tools
---
Boost coding accuracy
The general surgery tools help you navigate the entire categories for general surgery. Each section provides easy-to-navigate shortcuts and easy-to-use tools that automatically calculate the code you need based on your input. Try it now by tapping on skin or repair and see some of the great tools iCoder provides for general surgery.
All Available Tools
Fine Needle Aspiration
Biopsy Coding
Shaving of epidermal/dermal lesions
Wound Repair
Adjacent Tissue calculation
Skin Replacement Surgery
Destruction of malignant lesions
Anesthesia Tools
---
Bill with confidence
From a code's details, you can see all appropriate anesthesia codes for your procedure, including primary and secondary codes. You'll also see the ASA® base units, ASA® instructions and comments for the code at a glance. Tapping on the anesthesia codes will show more options, including calculating the final rate by entering the duration of the anesthesia. Try it now by tapping on the anesthesia code.
All Available Tools
Anesthesia alternatives
ASA® and CMS Base Units
ASA® Instructions and comments
Anesthesia Fee Calculator
Watch all iCoder features:
If you could save one hour a day...
98% of our users save over 1 hour a day by using iCoder
That's more than 10 extra days you get in your whole year!
It is often said that you can make more money but you can't never make more time!
iCoder UNMATCHED FEATURES
RVU Rates and Values
Automatically calculates your RVU rate and values based on your GPCI location.
ICD10 Code Edits
Including edits for Male/Female, pediatric codes, manifestation, adult only, newborn, maternity, and more.
Major Diagnostic Category (MDC) + DRG
See the MDC and DRG for each ICD-10 code and ICD-10 PCS code.
Export your results
You can export any search result to CSV and open it in Excel or any other spreadsheet application. Export includes the CPT® code, modifier, facility flag, RVUs, descriptors, rates, code status, and global period.
Works off-line
iCoder will keep working even if you lose your internet connection! All data is stored locally on your device and synced to the cloud when connected.
Updated Frequently
iCoder is always up to date! Every time the AMA or CMS update their data, we'll update the app and send you an email with information about what changed.
Compare iCoder Plans
See which plan is right for you
iCoder Basic
$79.99
/yr
Most Popular
CPT®, HCPCS, ICD10-CM
Unlimited favorites
Musculoskeletal Browser
General Surgery Coding Tools
Export Results
Works on all your devices
CMS indicators + RVU + Modifiers
iCoder Standard
$149.99
/yr
Everything in Basic
ASA® CROSSWALK®
Anesthesia Calculator
ICD10-PCS + MDC/DRG and edits
iCoder Premium
$249.99
/yr
Everything in Basic and Standard
ICD10 to CPT Crosscoding
Basic
Standard
Premium
CPT®, HCPCS, ICD10-CM
Musculoskeletal
General Surgery Coding Tools
Export results
Device + Web Access
ASA® CROSSWALK®
Anesthesia Calculator
ICD10-PCS
CPT to ICD10 Crosscoding
Yearly Price
$79.99
$149.99
$249.99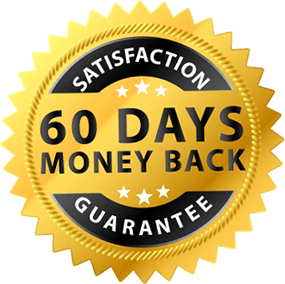 We're going to make this a complete RISK FREE DECISION for you!
If you purchase iCoder and it does not save you time and effort in finding codes...
We will refund all your money and let you keep iCoder for free until we do better!
Frequently Asked Questions
Q.

What types of codes can I find and organize with iCoder?

iCoder allows you to find, organize, and manage CPT®, HCPCS, ICD10, and ICD10-PCS codes. The app also offers specialized tools for musculoskeletal, general surgery, and anesthesia coding.
Q.

How does iCoder's smart search function work, and what information is provided for each code?

iCoder's intelligent search function lets you enter whole words, partial words, fragments, or descriptions to find the procedure or diagnostic codes you need. It displays matching codes, along with Facility/Non-Facility Rates and RVU values for your current GPCI locality, Global Periods, Code Status, and essential edits for ICD10 codes, such as gender specificity, age ranges, and pediatric codes.
Q.

Can I create custom folders for my favorite codes, and how does iCoder synchronize these favorites across devices?

Yes, you can create custom folders to organize your favorite codes by type, such as CPT, ICD10, and ICD10-PCS. iCoder synchronizes your favorites across all your devices using its offline functionality, ensuring a seamless coding experience.
Q.

What specialized tools does iCoder offer for orthopedics and general surgery coding?

iCoder provides a musculoskeletal browser for swift code location within the musculoskeletal system and a suite of over 8 code calculation tools for general surgery coding. These tools cover a wide range of procedures, such as biopsies, incisions, lesion destruction, repair, and more, helping you quickly identify the optimal code for your needs.
Q.

Is this a Cloud-Based software?

Yes, iCoder is a cloud-based solution. However, once iCoder downloads all its data, you no longer need to be connected to the internet to use it. When connected to the internet, iCoder syncs your favorite and recent codes to the cloud automatically. You can use iCoder on the web, your iPhone or Android phone, your Mac, and any tablet device.
Q.

Are there any limitations?

iCoder lets you create an unlimited number of favorite folders, and you can use it on as many devices as you want without paying anything extra.
Q.

What happens when new CPT® or ICD10 codes are available?

With your subscription, you get automatic updates for all code sets to which you have access. You'll never have to worry about updating your app, iCoder does it automatically.
Q.

Is this a subscription?

Yes, iCoder is a subscription service that automatically renews unless you cancel. iCoder bills you once yearly, and you can cancel anytime.
Q.

Can I Try it for Free?

Yes, you can download and install iCoder and create a trial subscription that lasts 30 days. After the trial ends, we will only charge you if you subscribe to one of the paid plans.
Word From Our Users
Help and Support
We're here to help you!, contact us via:
Phone
1-844-398-2362
Address
1321 Upland Dr. PMB 2549
Houston, TX
77043-4718
Emai
[email protected]
© Copyright 2023 StarInix Corporation. All Rights Reserved